Introduction
Welcome to the inaugural edition of International Need to Know. Each week we'll send you three pieces of information you need to know about what's going on in the world. Our little globe is small and no matter where you are or what you do, you know you need to know what's happening in the global economy. We'll try to avoid the headlines (but a heads up: we don't follow any hard rules here at Intl Need to Know) and tell you some under told stories and data. And, we'll try to make knowing fun.
Of course, if you don't want to know, just hit "unsubscribe" at the bottom or reply to this email and I'll remove you from the list. On the other hand, if you want others to be in the know, hit "tell a friend" which can also be found at the bottom. Without further ado, here's what you need to know.
World Debt
Markets have begun 2016 like they had a few too many at their gilded New Year Eve's parties and are still reeling from the hangover. But fortunately if there is economic trouble ahead we have deleveraged and there is plenty of room to combat slowing economies, correct? Well, Eurofautlines tells us that total public and private debt to GDP for the world is 265%. It was only 220% at the height of the financial crisis. That percentage will likely rise in the coming year as countries try to pump up their slowing economies. Whether that's good or bad, we leave to you armchair economists.
Electric China
This title would be a good name for an EDM band but what we're talking about are electric car sales. When I was in China a few weeks ago, the government issued a red alert on air pollution in Beijing. Well, perhaps some optimistic news is that in the first 9 months of 2015, 135,000 electric cars were sold in China compared to 81,000 in the United States. Not wanting to disappoint pessimists in the International Need to Know audience, let's ask them how China generates the electricity to power the electric cars? Is it those lumps you got in your stockings on December 25th?
The World is Getting Richer
We finish on a positive note. Courtesy of the World Bank, for the first time ever, those living in extreme poverty is below 10 percent.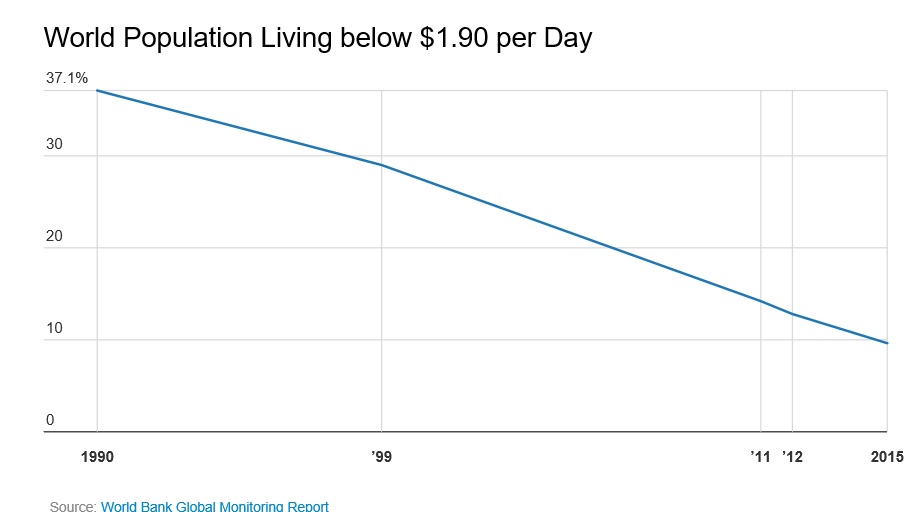 https://gittesglobal.com/wp-content/uploads/2016/06/logo-02-300x54.png
0
0
admin
https://gittesglobal.com/wp-content/uploads/2016/06/logo-02-300x54.png
admin
2016-01-07 11:00:40
2016-06-03 22:22:48
World Debt, Electric China and the World is Getting Richer