In a world of short attention spans, segregated news sources and fetishes for frivolity, what people become famous for has changed. Jane Espenson, an accomplished TV screenwriter who created great episodes of Buffy the Vampire Slayer, had some level of fame previous to this week. But her fame grew to much greater magnitudes on Tuesday when she created a Pringle sculpture* that went viral. You can spend years as an accomplished writer with little public notice. But post a photo of your food sculpture on social media and–BOOM–you're now the real deal. Regarding today's fame factory: on the one hand, we are clearly doomed. On the other, that's a pretty impressive Pringle sculpture. But even as we double-dip a chip into salsa, we present you with where global talent is flowing to, what China is investing in and who the big drinkers are. It's this week's International Need to Know, giving Buffy-like kicks to global ignorance wherever we find it.
Without further ado, here's what you need to know.
A new paper on global talent flows reveals some interesting trends and data, some of which upends our commonly held assumptions. For example, the authors write, "Approximately 3 percent of the world's population lives in a country different from that of their birth and, despite the impression sometimes presented in the media, this share has been roughly constant since 1960." Okay, so maybe we should all calm down about immigration. The authors dig down deeper and examine where high skilled talent is moving to. Unsurprisingly, there has been a large increase in the flow of high skilled talent into highly industrialized, high tech economies. In fact, since 1990, there has been a 130 percent increase of highly skilled migrants into OECD (Organization for Economic Cooperation and Development) countries. The growth rate for low skilled migrants was only 40 percent. But, perhaps most startling and consequential for our world is that four countries–the United States, the United Kingdom, Canada and Australia—"constitute the destination for nearly 70 percent of high-skilled migrants (to the OECD) in 2010." Like a high school dance, all the smart people are gathering together in a corner of the gym forming cliques. Global movement is important for the world–we'll have more next week on how our world moves, or as may be the case, doesn't.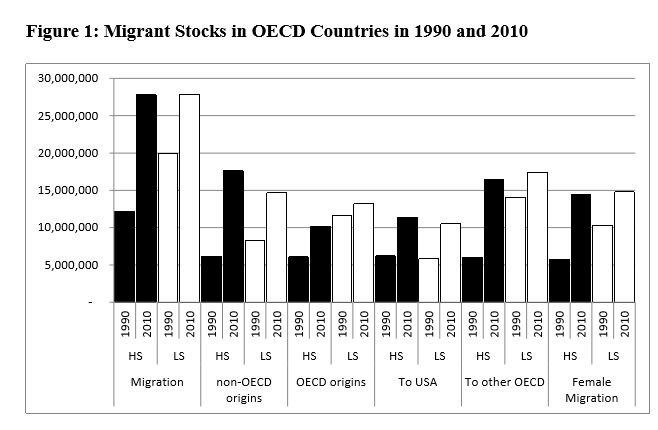 China Investment
People are mobile and so is capital. Last week we talked about where Chinese are moving to, this week we follow the money. For the first time, according to Bloomberg, "Chinese companies are buying up overseas assets at a faster pace than U.S. buyers." As China's appetite for overseas investment continues to grow, its taste in investments has changed. A few years ago, many of China's investments were in the energy sector but today China is gobbling up technology, consumer and brand companies. As you see in the chart below, new economy deals are far outstripping old economy. According to Bloomberg, there is also a shift from state-owned companies buying assets to private entrepreneurs buying brand companies and "marquee assets like Italian football teams, American film studios and French fashion houses." (a merger of a football team, film studio and French fashion house could lead to the most beautiful sports movie of all time). Of course, sometimes it is difficult to distinguish between private and public companies in China. Nonetheless, we are curious to see how these investments pan out and whether there is a difference in the ROI for state-owned investments and the apparently private investments.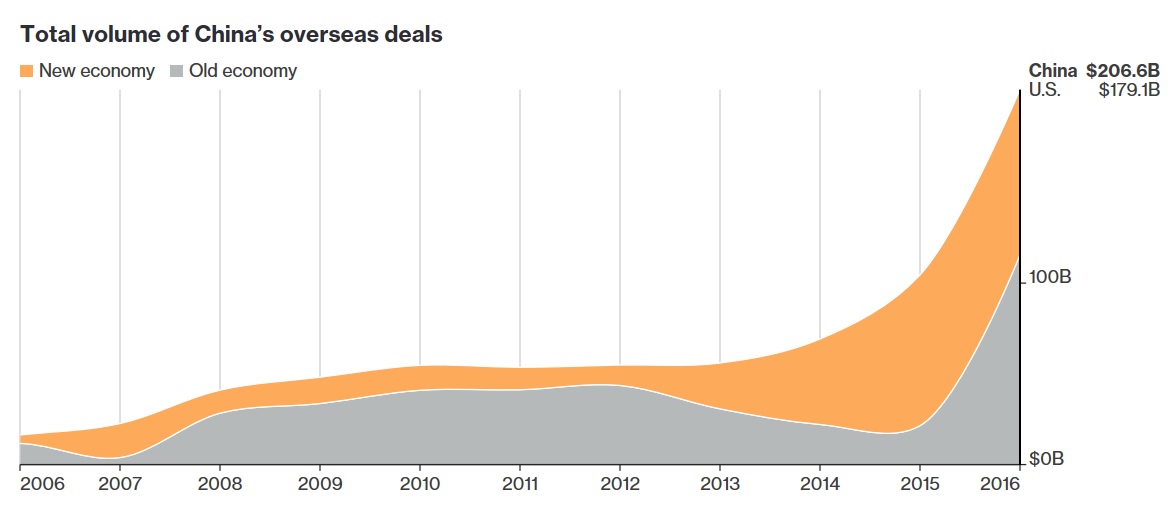 Where the World Drinks
Over a decade ago I was spending some time in Russia for work, particularly the Russian Far East. One Sunday morning I bundled myself up (it was winter and much colder than my home climate) and went for a walk. I came across a number of men–not vagrants or homeless or anything, just your average guys–casually drinking vodka. On a Sunday morning. No Johnny Cash Sunday Morning Coming Down song to validate the action. So I am not surprised by the map below from Weird History showing Russia consuming more alcohol than other parts of the world. In fact, if I was making bar bets, I believe I would have gotten most of these drinking statistics correct, which says something about both me and the drinking habits of our globe.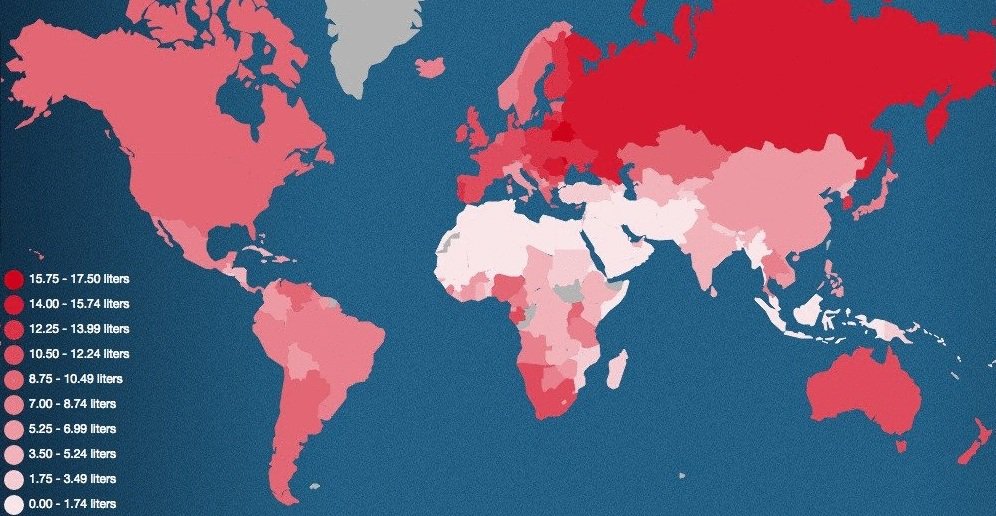 *All bow down to the great Espenson Pringle Sculpture: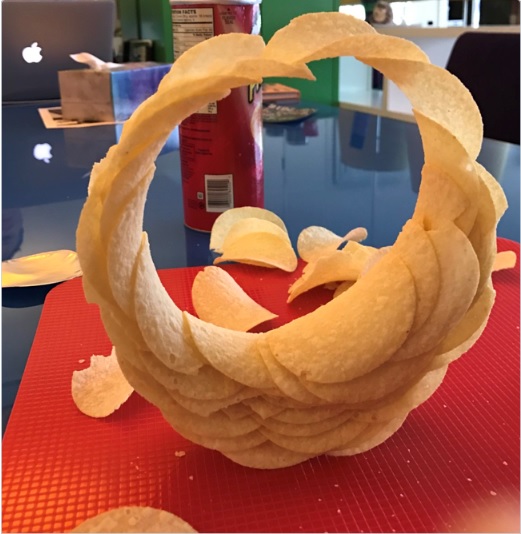 https://gittesglobal.com/wp-content/uploads/2016/06/logo-02-300x54.png
0
0
admin
https://gittesglobal.com/wp-content/uploads/2016/06/logo-02-300x54.png
admin
2016-10-27 11:00:09
2016-10-27 20:20:09
Where Talent Moves To, What the Chinese are Investing in, and Who is Drinking