Perhaps you've noticed the news is often dispiriting these days. We are hammered by the bad, the corrupt, the idiotic and the just malevolently silly on a daily basis. This makes it easy to forget the good, courageous people all around us and we had the joy of hanging with a few of them this week. You may remember our seven-year-old friend, mighty Maya, who courageously has been fighting cancer the last year. Throughout her battle, Maya and her amazing family–Pete, Jackie, Jerren and Brayden–have displayed courage, fortitude and joy of life. And now Maya has finished her radiation and chemotherapy and is cancer free. During Maya's journey she was aided by the nonprofit, Melodic Caring Project, founded and run by Levi and Stephanie Ware. Melodic Caring Project streams live, personal concerts to kids in hospitals, bringing them much joy, love and encouragement when they most need it. MCP arranged for singer songwriter Amos Lee to perform for Maya and a variety of other patients. Amos and Maya hit it off and became friends and Maya often listened to his songs during difficult nights after chemo treatments. Earlier this week he invited Maya and her family (and we tagged along) to his concert at Benayora Hall in Seattle. In front of a large, enthusiastic crowd, Amos played a song he'd written for her. There was not a dry eye in our part of the house. So, we hope you'll take a moment and consider making a donation to Melodic Caring Project, even as we sing the praises of 60 years of growth, rap about the world's third-most important question and hum to Japan's new immigrants. It's this week's International Need to Know, staying in tune to the most important happenings in our world.
Amos Lee performs for Melodic Caring Project

Amos Lee- Bottom Of The Barrel
11 likes
545 views
Without further ado, here's what you need to know.
A Half Century of Growth
This week we step back and consider the big picture for a moment. Over the last half century, the world economy has grown every single year except for a 12-month stretch during the Great Recession. That's pretty impressive. But as you see in the first table below, our current turbulent decade is on pace to be the slowest ten years of economic growth since 1961. This data point may help explain many of today's events, issues and worries. Even so, this decade is still on pace to be better than most decades of the first half of the 20th Century. What about geography? Beginning in the mid-1990s, Asia claimed the largest share of world GDP (see graph below). Both the Americas and Europe share of GDP has steadily decreased. Africa's share remains stubbornly, consistently low. Of course, size of population has much to do with Asia's ascent (as does strong economies). As World Economics (where we got much of this data) notes, "Although the Asian region has grown much more rapidly than Europe or the Americas, as over the past 55 years, Asian GDP per capita is still on average 22.0% of the levels of Europe and the Americas, and African GDP per capita remains about 18% of the size of Europe and the Americas." It's been a relatively good 60 years for the world. Let's try not to screw it up–which brings us to our next story below.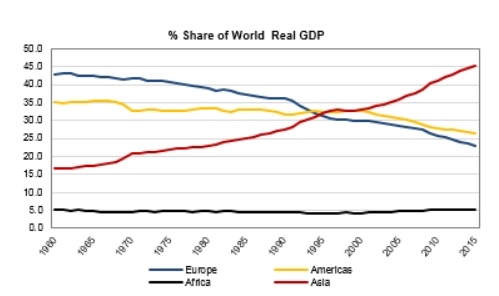 The World's Third Most Important Question?
President Barack Obama was fond of the Martin Luther King, Jr,. quote* that the "arc of the moral universe is long but it bends towards justice." Is the world, in fact, slowly but surely moving towards a better place or does it continually circle back around in ironic, cruel rhymes? Europe advances and then falls back into the dark ages, has a renaissance and then darkens into the Holocaust. China steps forward through the Han Dynasty, falls apart, re-emerges, dives into the abyss of the cultural revolution and strides proudly again. We simplify history but you get the point. Is the world continually progressing or do we make progress only to fall back in a never ending cycle? We have mostly sided with the optimists but we have on occasion presented evidence of humans' capacity to be utter and complete fools. Today we offer one of those. A new Pew Global survey of Russiansfinds a majority miss the Soviet Union. This is not so surprising given how things have gone in Russia since the USSR's dissolution. Even though we think nostalgia for a totalitarian state is misguided, we're willing to be magnanimous given the past 25 years. But then the Pew poll tells us that "…in Russia, 58% of adults see Stalin's historical role in either a 'very' or 'mostly' positive light." That's a two bottle vodka opinion, or at least should be. Couple that with a poll from a couple years back where 78.3% of Chinese agreed that "Mao's achievements outweighed his mistakes" and it makes us want to have a frank discussion with Martin Luther King, Jr. As we have seen in many countries over the past year, including our own, we stand in a unique era in history when information is more abundant than ever but, as George Orwell noted, "to see what is in front of one's nose needs a constant struggle."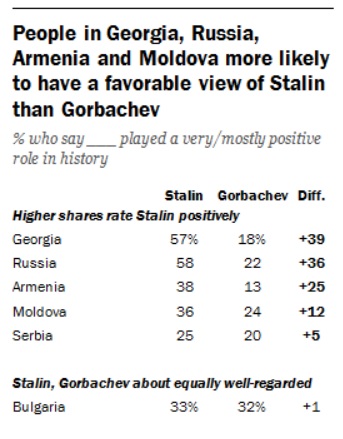 *King's quote is a quote of someone else apparently. The arc of quotations is built on the curved shoulders of others.
Japan, as we have written about before, is losing population at an amazingly rapid pace. And unlike other countries facing demographic declines, Japan has traditionally been unwilling to solve the problem through immigration. But perhaps that is changing. Bloomberg tells us that "There are now 2.3 million foreigners resident in Japan. And their numbers grew by almost 150,000 last year." Unsurprisingly, many of the new foreigners in Japan reside in Tokyo. In fact, foreign residents now account for 4% of Tokyo's population, up from 3% four years ago. The largest group of foreigners living in Japan are Chinese, which is a data point we could add to last week's musings about China's increasing influence in the world. Japan's overall population continues to decrease but the uptick in immigration is both surprising and encouraging. The arc perhaps is bending.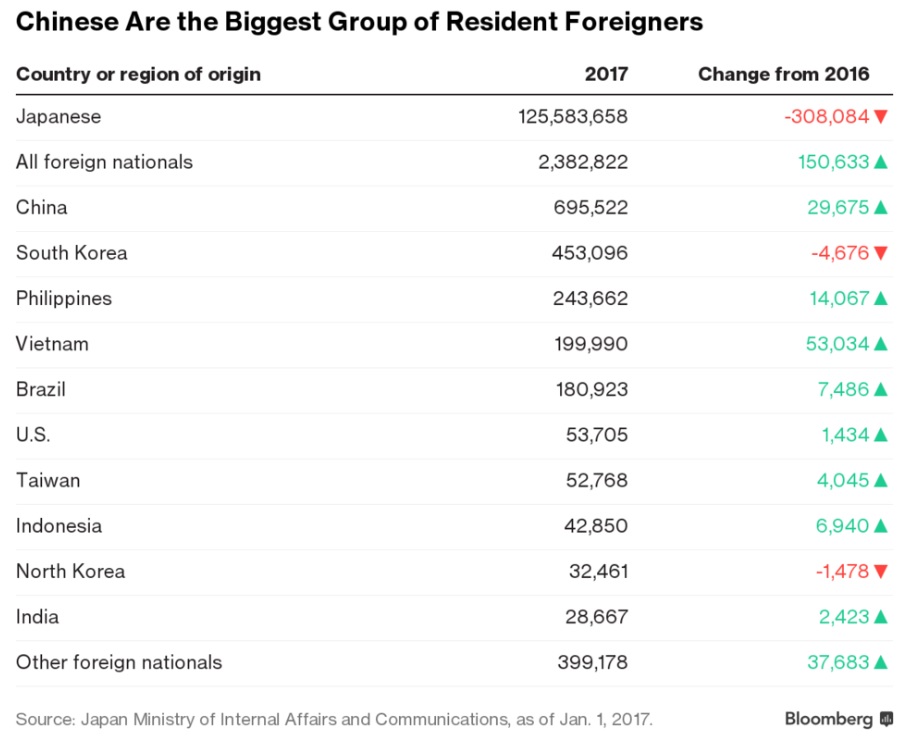 Maya and Amos Lee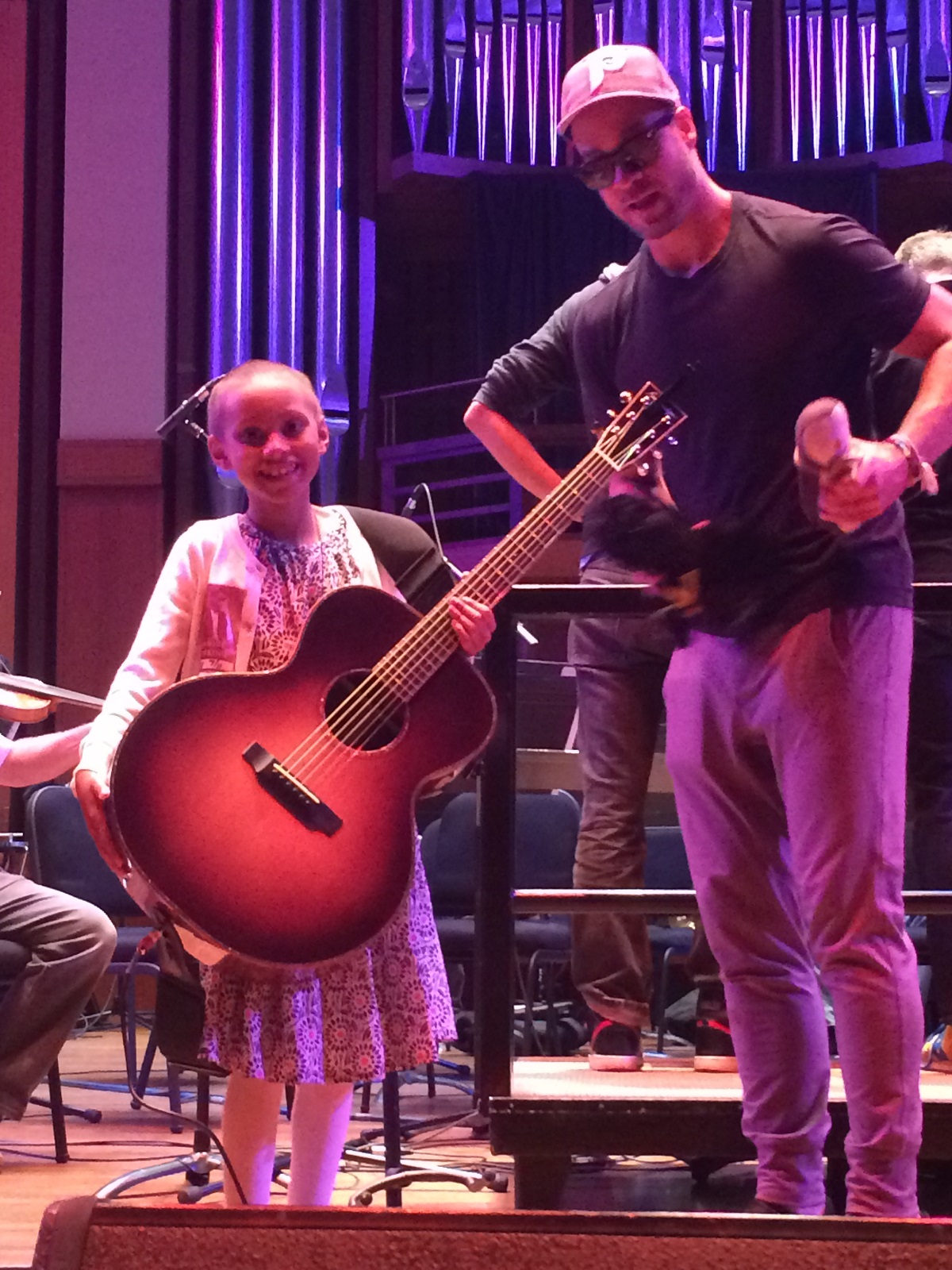 Maya and Stephanie and Levi Ware, Melodic Caring Project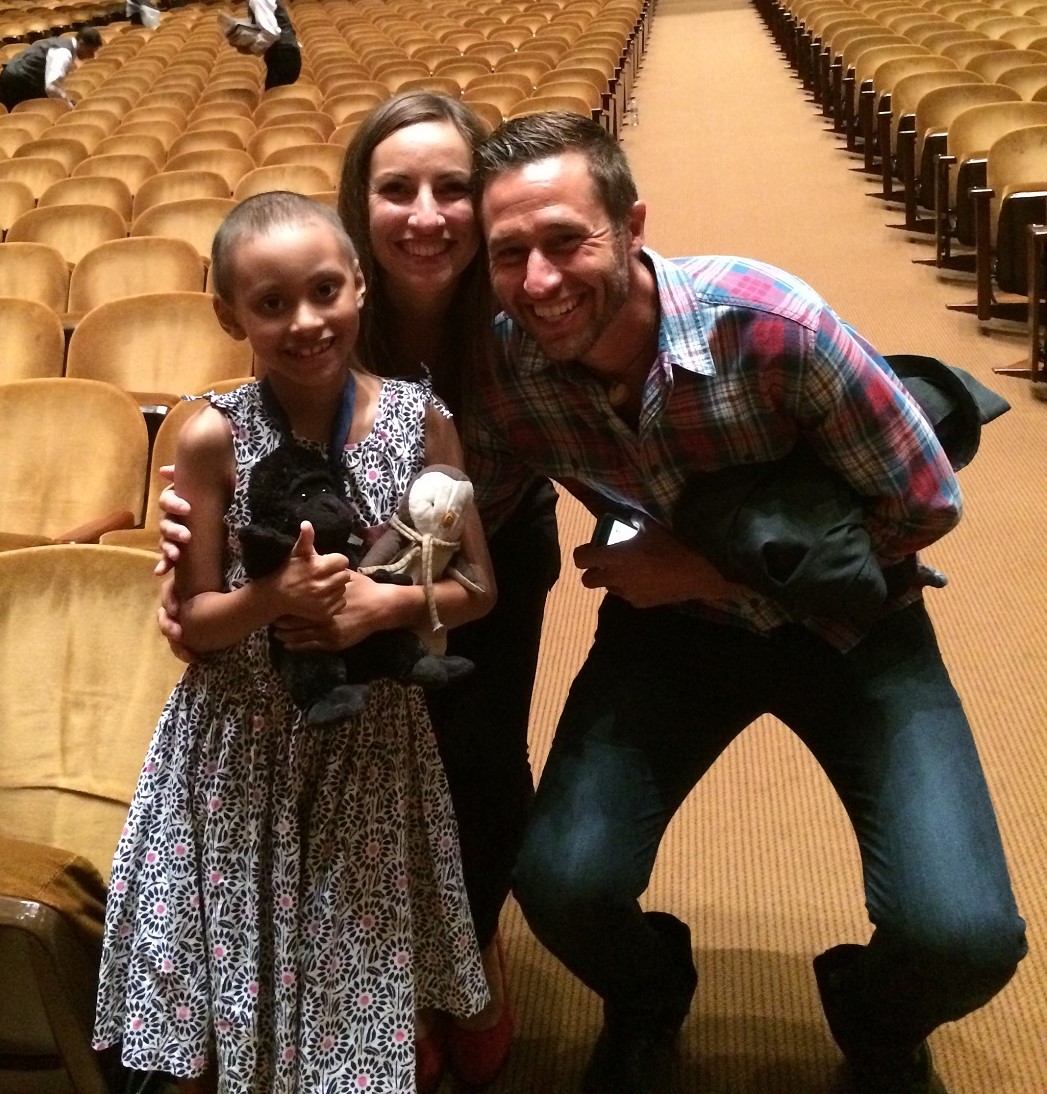 https://gittesglobal.com/wp-content/uploads/2016/06/logo-02-300x54.png
0
0
admin
https://gittesglobal.com/wp-content/uploads/2016/06/logo-02-300x54.png
admin
2017-07-13 11:00:43
2017-08-23 22:33:19
1/2 Century of Growth, World's Third-Most Important Question, Moving to Japan