We had a long rant written about the Republican convention, our country, the inadequacies of the governance of our state, county and city. It was an epic harangue full of lengthy sentences of angry poetic beauty coupled with pungent points punctuated with logic and data. But then someone liked our tweet about a basketball podcast and we decided sweetness and light were a good counterpoint to a week of sourness and darkness rather than displays of our anger. We had listened to the new podcast about the NBA featuring Logan Murdock and Rajan Bell. They were looking for a name for their show and we replied to their tweet and suggested one. And then for good measure we replied again writing, "Really enjoying your podcast, btw." The next morning we saw someone named Lisa Daniels liked our reply. We hovered our mouse over the name and discovered they are the Mom of Logan Murdock. Nothing could be sweeter than a Mom monitoring her son's Twitter thread and liking a random comment complimenting her son's podcast. It brought a beam to our face and a gleam to our heart. Go Moms go. So even as we worry profoundly for our country, with a smile on our lips we answer which countries have the most police, examine a possible new Asian supply chain alliance and bring good news about the Three Gorges Dam. It's this week's International Need to Know, the only political convention examining our fascinating world of data and information. Stay safe Texas and Louisiana. 
Without further ado, here's what you need to know.
Who Has the Most Police?
Earlier this week, we accidentally watched the video of two cops shooting Jacob Blake in the back for no seemingly viable reason. We were quite shaken and understand and support the protests in response to it. We are confused, however, by the urge to de-fund police as the solution to such misuse of police force–especially when coming across the list of countries with the most police per capita via Noah Smith. The U.S. ranks 100th behind Germany, France, Spain, New Zealand, Portugal, Taiwan, South Korea, Italy and Ireland, among many others. Too many police does not seem to be the problem in America, even recognizing that violent crime rates have fallen tremendously the last twenty years. Reforming the police, however, is desperately needed, including eliminating qualified immunity for police, reducing the power of police unions, implementing more restrictive use of force policies and other reforms. Radically reducing the number of police is an easy policy and may make activists feel good in the short run but doesn't offer much in the way of solving systemic over use of force and racist influences in policing. It's worth noting most violent crimes go unsolved. In our town of Seattle, for example, only 41 percent of violent crimes are solved. If American police were deployed to solve crimes rather than whatever the hell they were doing in Kenosha, Wisconsin, perhaps we could address the concerns of both the protesters in the streets and the worried-about-crime crowd.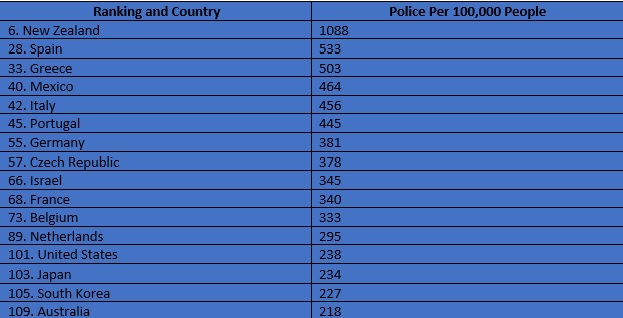 Japan, India, Australia Supply Chain Alliance
The world does not stop rotating just because the United States has taken its hands off the tiller while playing yacht rock at high decibels and downing Captain's Morgan on the high deck. As we have noted here and will go into detail in our upcoming book (have we mentioned we have a book about China coming out early next year under Tuttle Publishing?), countries are working among themselves to deal with a more aggressive, more expansionist China. Japan recently reached out to India and Australia about the possibility of creating a Supply Chain Resilience Initiative (SCRI). The idea, according to the Economic Times of India, is to diversify the supply chain out of India and provide a counterweight to China's economic leverage in Asia. The newspaper asserts, "SCRI is a direct response to individual companies and economies concerned about Chinese political behaviour and the disruption that could lead to supply chains…" Japan, as we noted a while back, is already providing subsidies to its companies to relocate to Japan or other Asian countries. India is also seeking to attract such companies to its country and has banned a variety of China apps and taken other such measures partly in response to its border dispute with China. No matter who wins the U.S. presidential election in November, the president will be navigating a very different geopolitical ocean. They will need to turn down the music and lay off the booze to avoid dangerous shoals.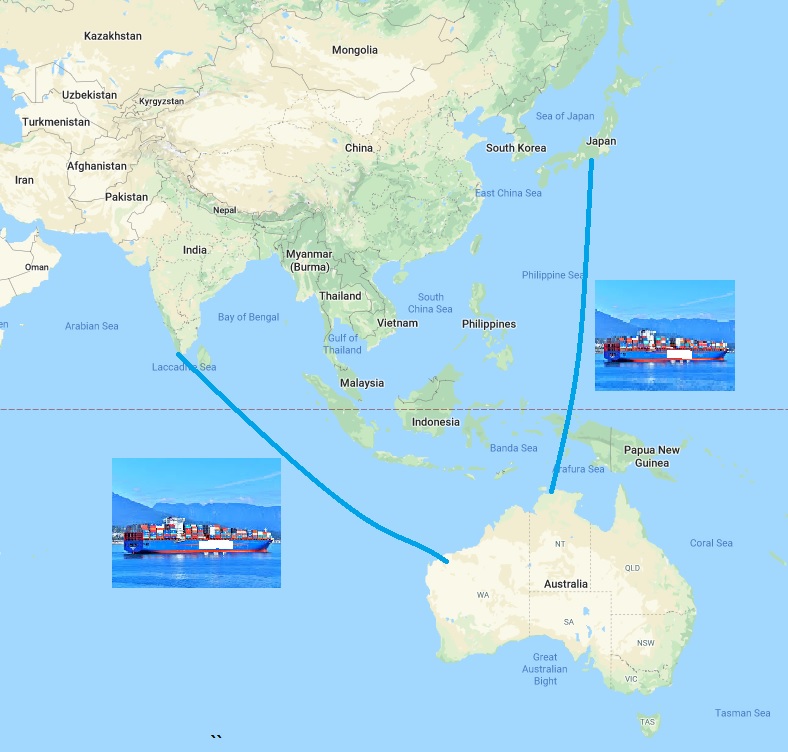 Three Gorges Dam Is Safe But Lots of Flooding
Two month ago, we reported on a Chinese hydrologist who was worried China's Three Gorges dam could collapse as heavy rains fell on China. He was worried the dam was engineered and constructed in a way that made it structurally vulnerable. Thankfully, today the dam still stands and a world-leading water management expert Asit Biswas asserts the dam is fine. In a tweet, he states, "Dam will be fine and has mitigated flows downstream. Damages would have been significantly higher without it." Given he is an expert and the founder of the Third World Centre for Water Management, we'll assume he knows what he's talking about. Unfortunately, massive flooding continues in that part of China as you can see in the screenshot below. Another massive storm is expected this week. China is as susceptible as any country to more extreme weather exacerbated by climate change. They will need to be part of the effort to solve the problem. But at least whatever social problems the Three Gorges Dam may have caused, it is structurally viable according to Biswas.